Benefit Bidding has had the privilege of serving non-profit organizations in Texas and surrounding areas since 1990.  In 2009, we added customized online auctions to our menu of services.  Our clients are provided support and guidance throughout the entire planning process. Private and public schools, churches, foundations, booster clubs and other civic organizations have all benefited from our services. The Benefit Bidding Software will accommodate groups of all sizes and will support diverse fundraising events from t-shirt sales and golf tournaments to live galas.
We understand your concerns for a software that can support all your fundraising needs. We have served as volunteer chairs for several fundraising auctions of various sizes – from school booster clubs to a gala for a national non-profit organization. Our software has been developed by auctioneers and is owned and operated by auctioneers.  We also partner with servicing companies, such as Get A Bid Auctions, that will assist your organization with comprehensive event development: volunteer recruitment, marketing, sponsorship and auction item solicitation, audience development, venue selection, event logistics…everything involved in creating a successful fundraising auction. We want to help you experience the overwhelming gratification which results from a successful fundraising auction. We are personally committed to helping every client achieve record-breaking results. You and your event team will reap a multitude of benefits from our experience, professional training, expertise, and unique fundraising strategies.
Tim Dietz, PRI (TX License # 17887)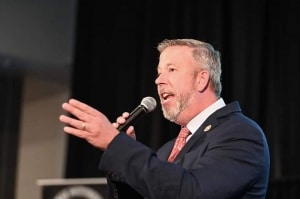 Tim Dietz had a drive to become an auctioneer while in college. As a graduate of Texas Tech University Wildlife and Fisheries Management; he has been around the livestock and wildlife auctions to further drive his ambition to become an auctioneer. In February 2017, Tim made his dreams become reality by attending the America's Auction Academy (formerly known as Texas Auction Academy). He further elevated his studies by attending Professional Ringman Institute (PRI) in May 2018. Tim was a 2022 Iowa State Semi-Finalist in the first inaugural Iowa Corn Classic, 2021 Teams (Auctioneer) Champion, and 2020 Semi-Finalist at the Texas Auctioneers Association (TAA) Convention and Competition.  He currently sits on the Board of the Texas Auctioneer's Association.  His vast array of experiences from cattle ranching to working in the oil and gas industry has given him the ability to adapt to any  situation and put forth the professionalism and hard work that is expected of our clients.
Natalie Dietz, TCAP, GPPA (TX License # 18154)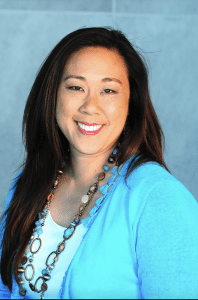 Natalie Dietz has a background in corporate business administration and HR Management. She is our on-site and hands-on Auction Event Manager. In addition to her corporate background, she has been involved as a children's ministry leader and volunteer in her church for 5+ years; and has been involved with many non-profit events. She understands the intricacies of the planning process, therefore, she works closely with Tim and will keep all elements of your event inline throughout the planning process, as well as on the night of your event.  She attended America's Auction Academy and World Champion Ringman College, in addition to earning the following designations: Texas Certified Auction Professional (TCAP), Graduate Personal Property Appraiser so that she may bring industry knowledge to all of the Benefit Bidding clients.